The platform is a B2B solution that is platform and channel agnostic. It handles real-time trades in the tens of millions of dollars, exchanging shipping container loads of product round the globe.
Client: Global Dairy Trade
Year: 2019
Design Firm: 360 Design
Disciplines: UX/UI Website Design
To design the UX and UI for a real-time global online trading platform. It must work for people who have low or poor command of English language, across multis times zones where connections speeds can vary greatly.
Creative Direction, Design
Usability testing
Application UI / UX design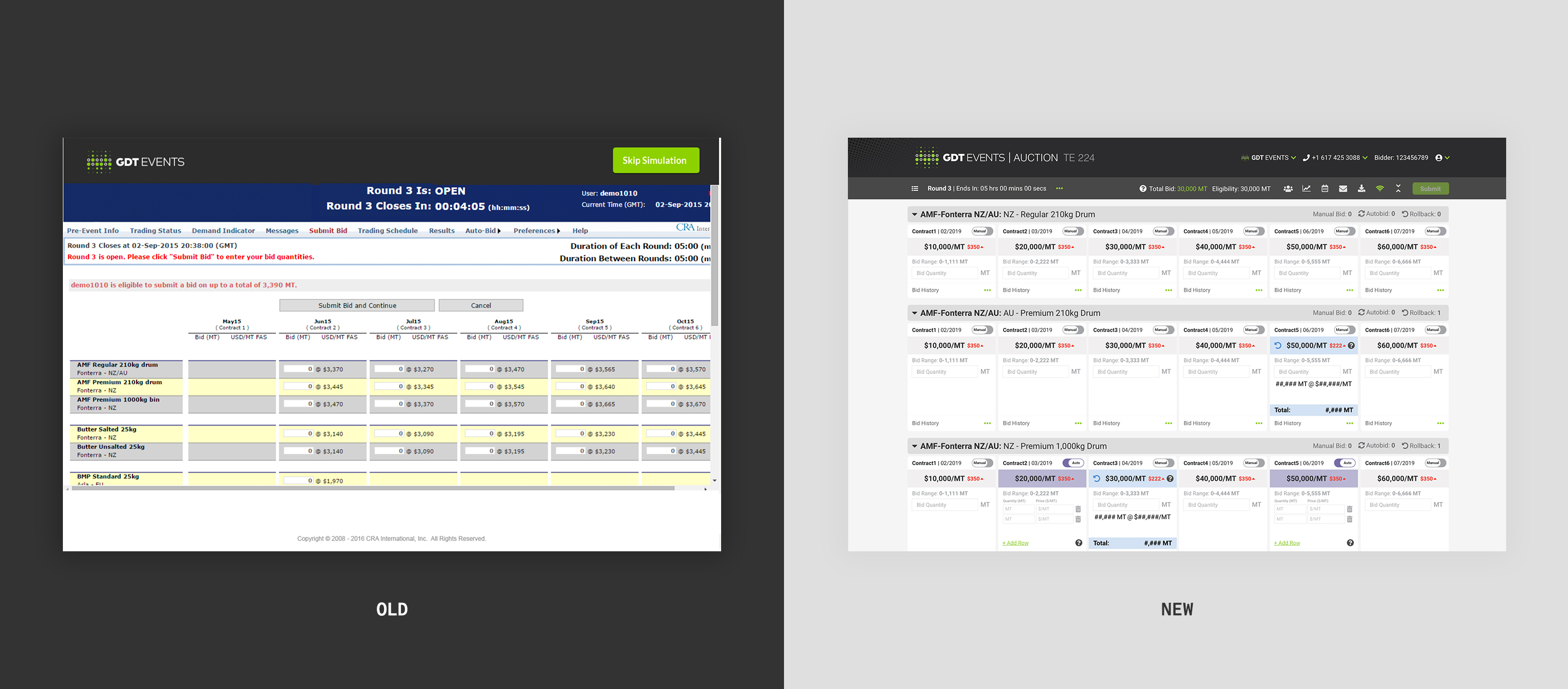 The biggest difference between the old and new design is the unification of visual. We are providing an extensive set of visuals that makes the learning curve easier with each additional auction.

By simplifying top navigation and right icons for each menu will save huge real estate of the browser space. so then the user can pay attention more into the products that they are biding.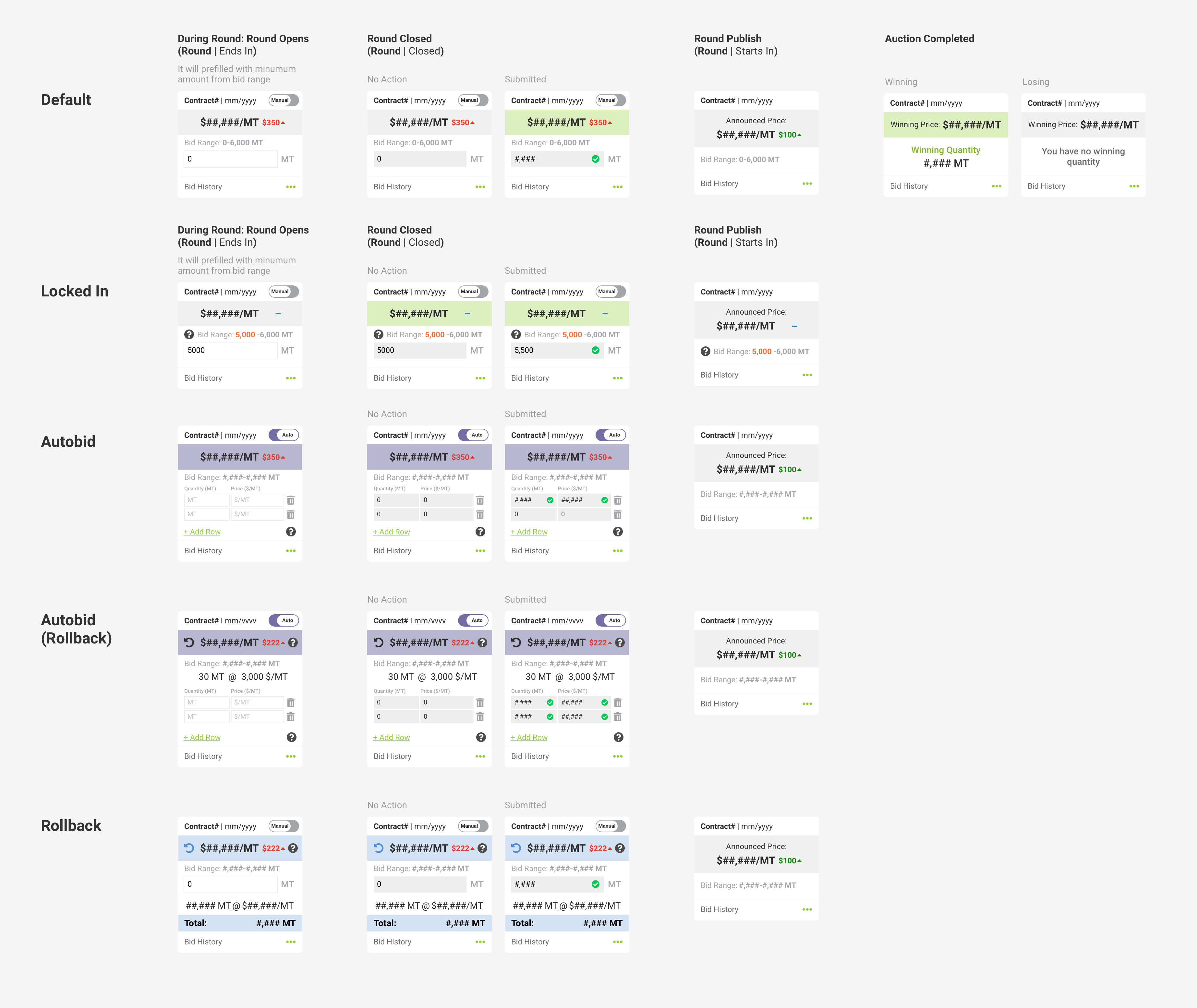 By using colors to show different state for each tile that issues many different cases. So then the user can see what is going on easier during auction.


We also study the breakpoint to be able to design the responsive auction platform. Now the user can bid while they are away from the monitor. That means you can not miss important auction while you are on the vacation.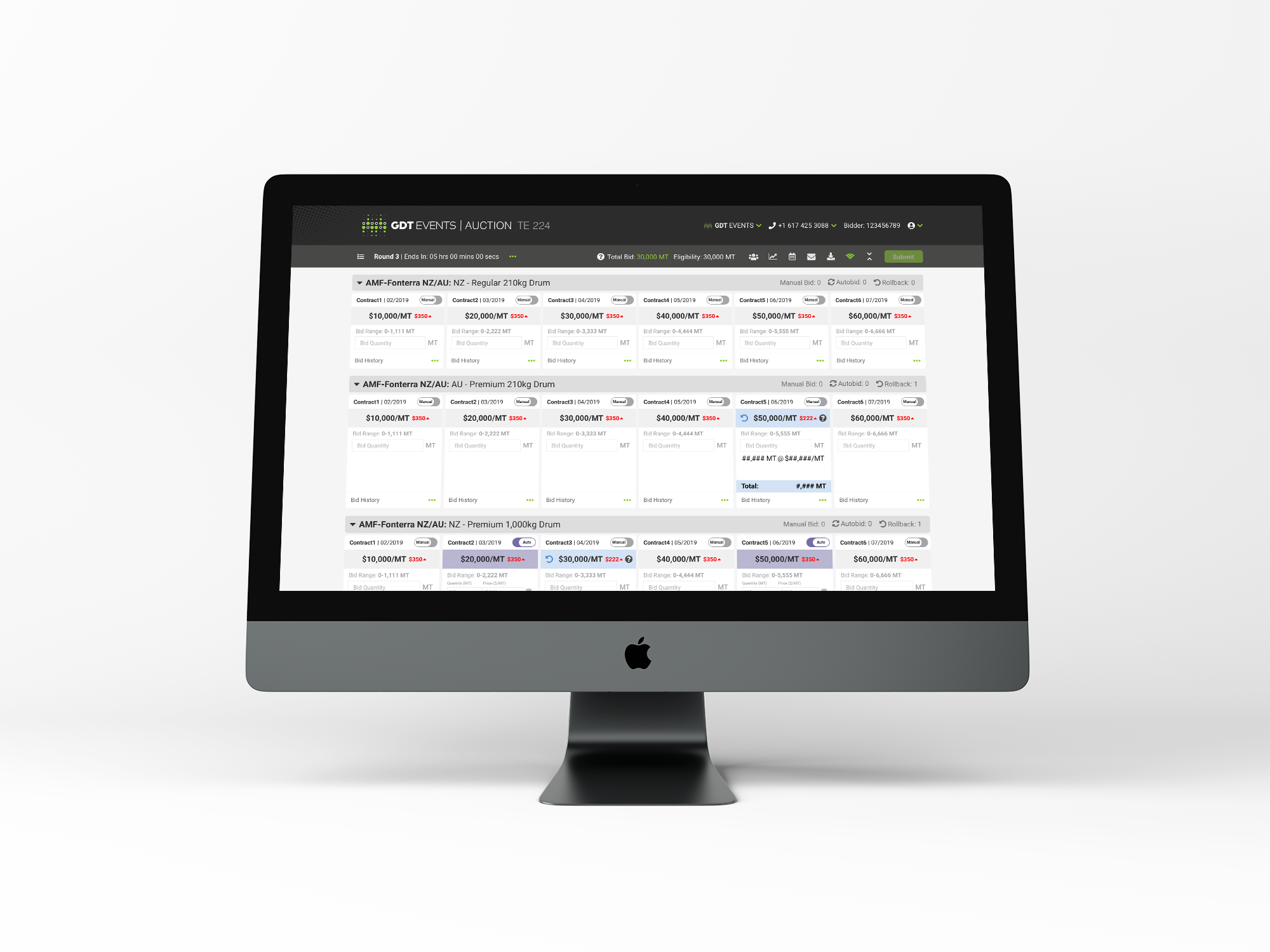 Thanks for looking through!
2021 copyright ⓒ Jong Woo Lee All rights reserved.