For over a century I.J. Peiser's Sons "The East Side Peiser" has been synonymous with fine wood floors. Our past clients including President Franklin Delano Roosevelt, Andrew Carnegie, Laurence Rockefeller, Jacob Javits, John Steinbeck and Johnny Carson. Our client list today is no less impressive.
Client: I.J PEISER'S SONS
Year: 2017
Website: https://ijpeiser.com/
Design Firm: 360 Design
Disciplines: UX/UI Website Design
Look for an alternative way to promote the company. We were tasked though to look for an alternative way to engage with customers about their 115-year history of fine wood floors.
Creative Direction
Wireframing
Application UI / UX design
Usability testing
Video editing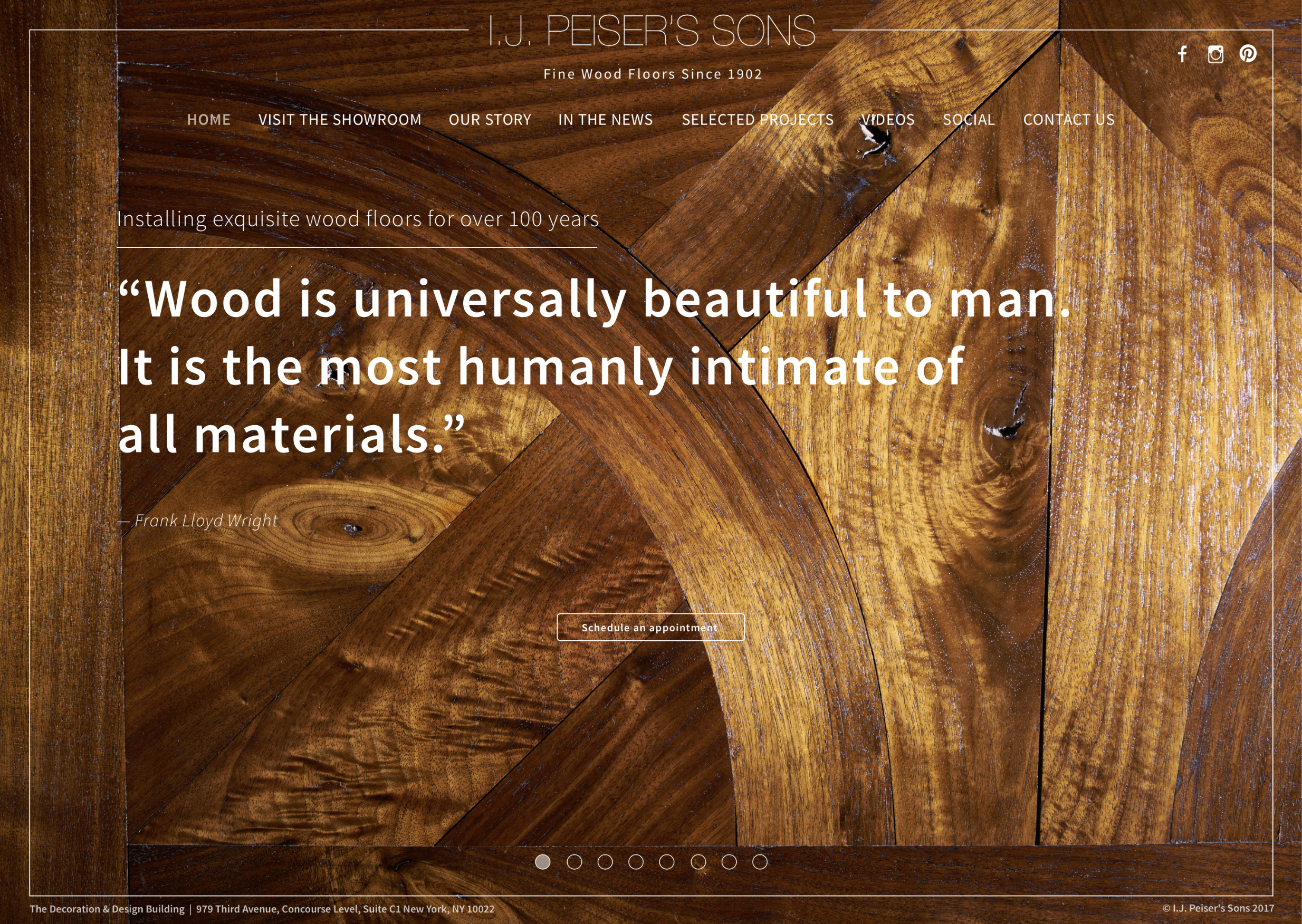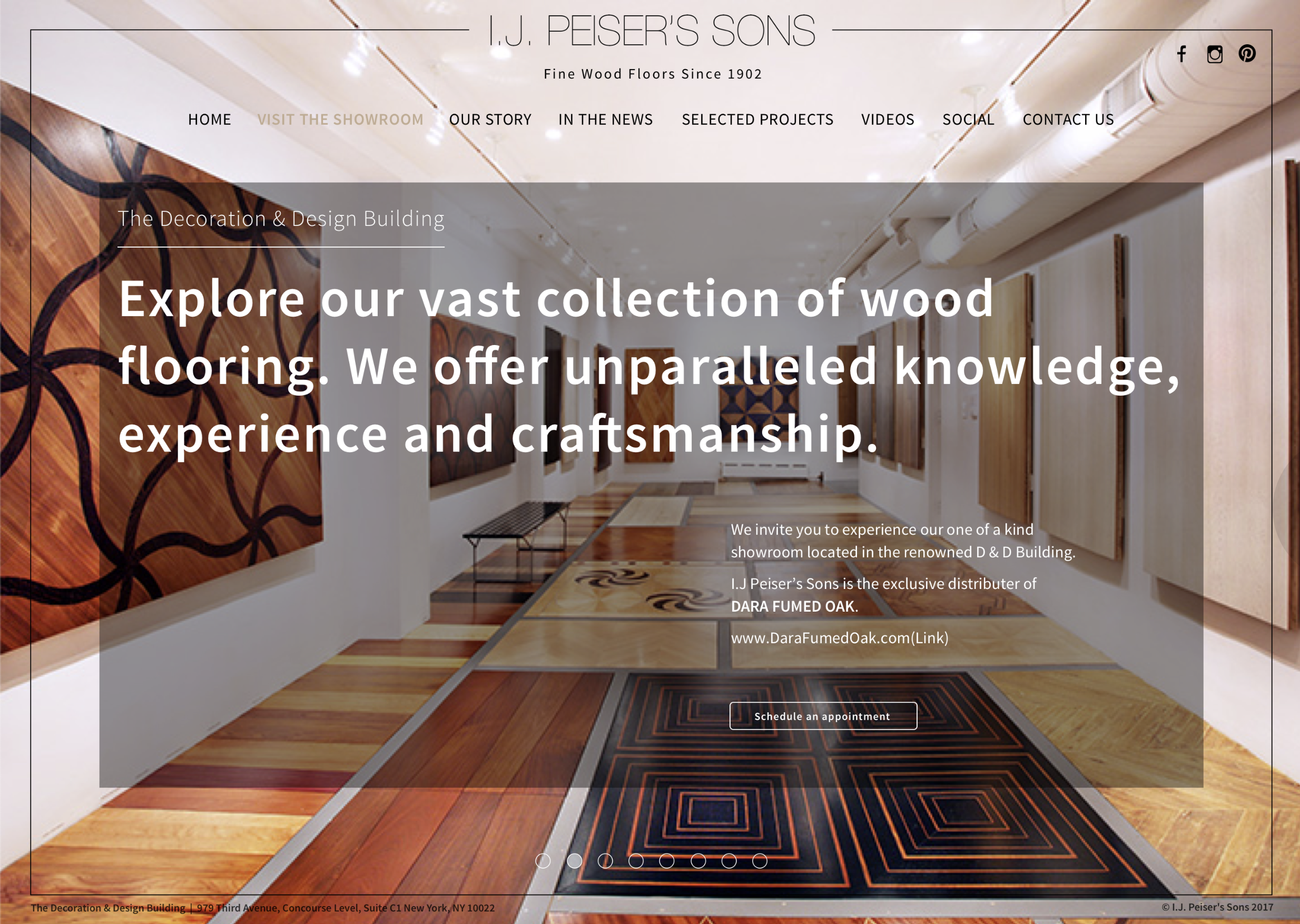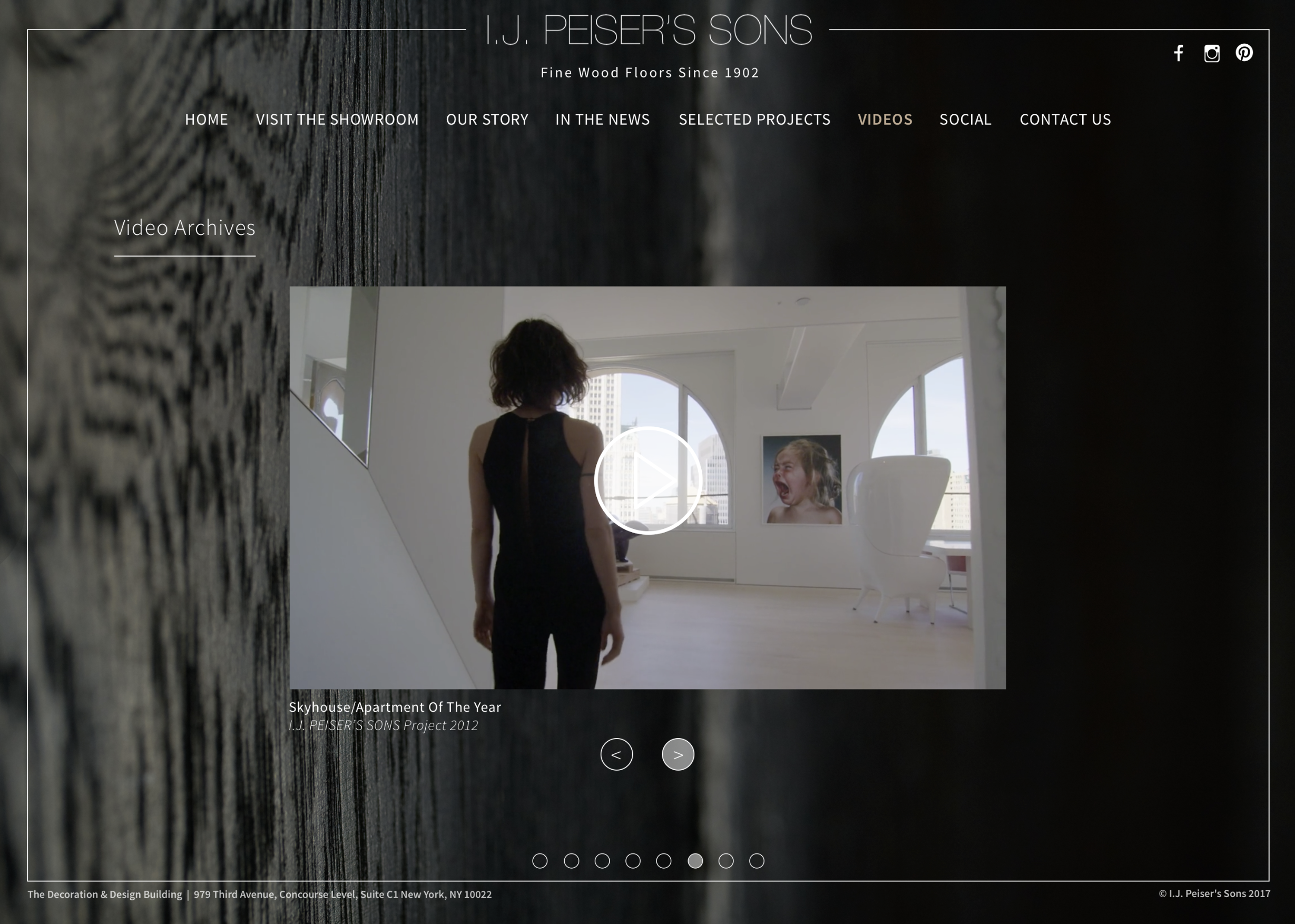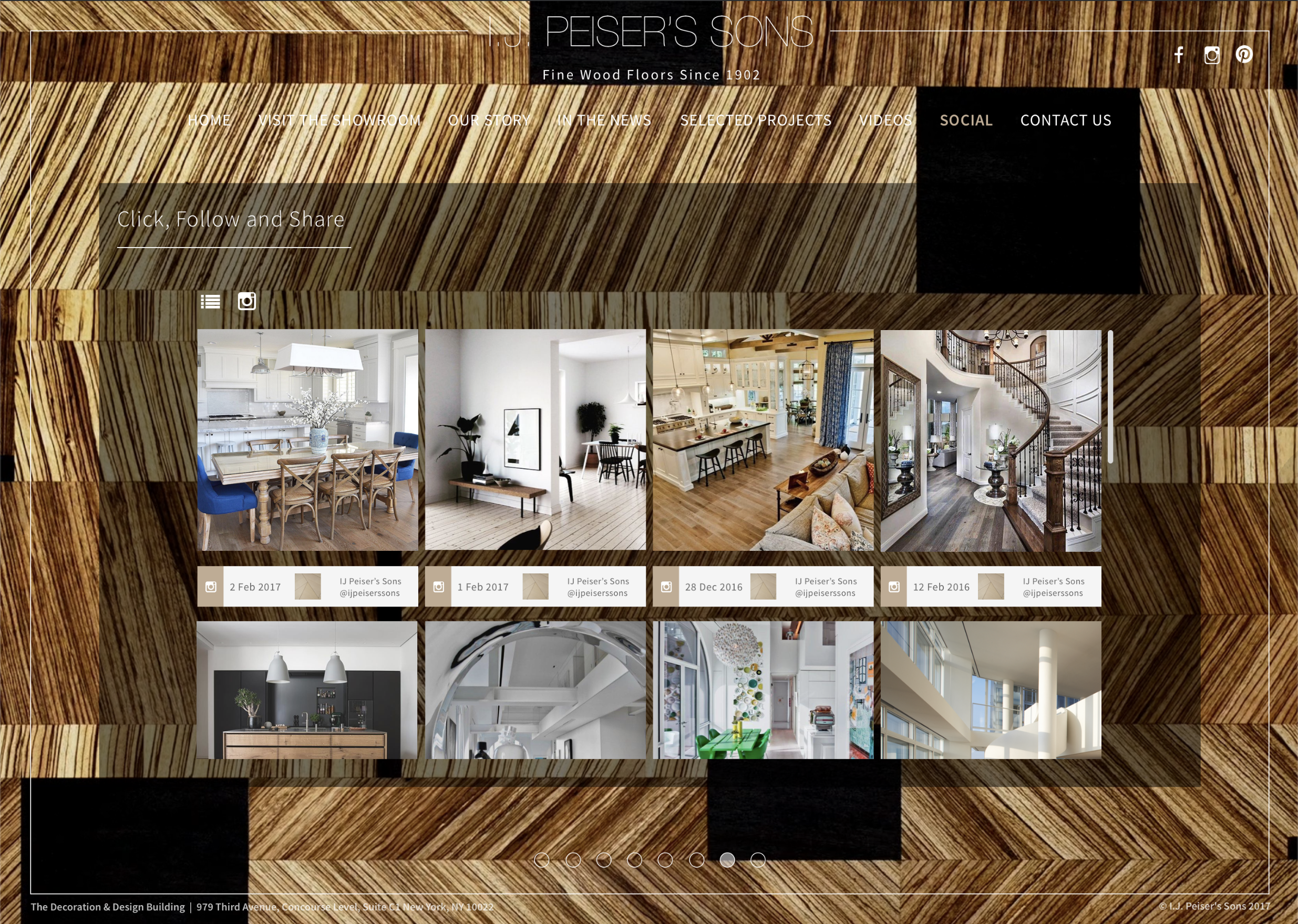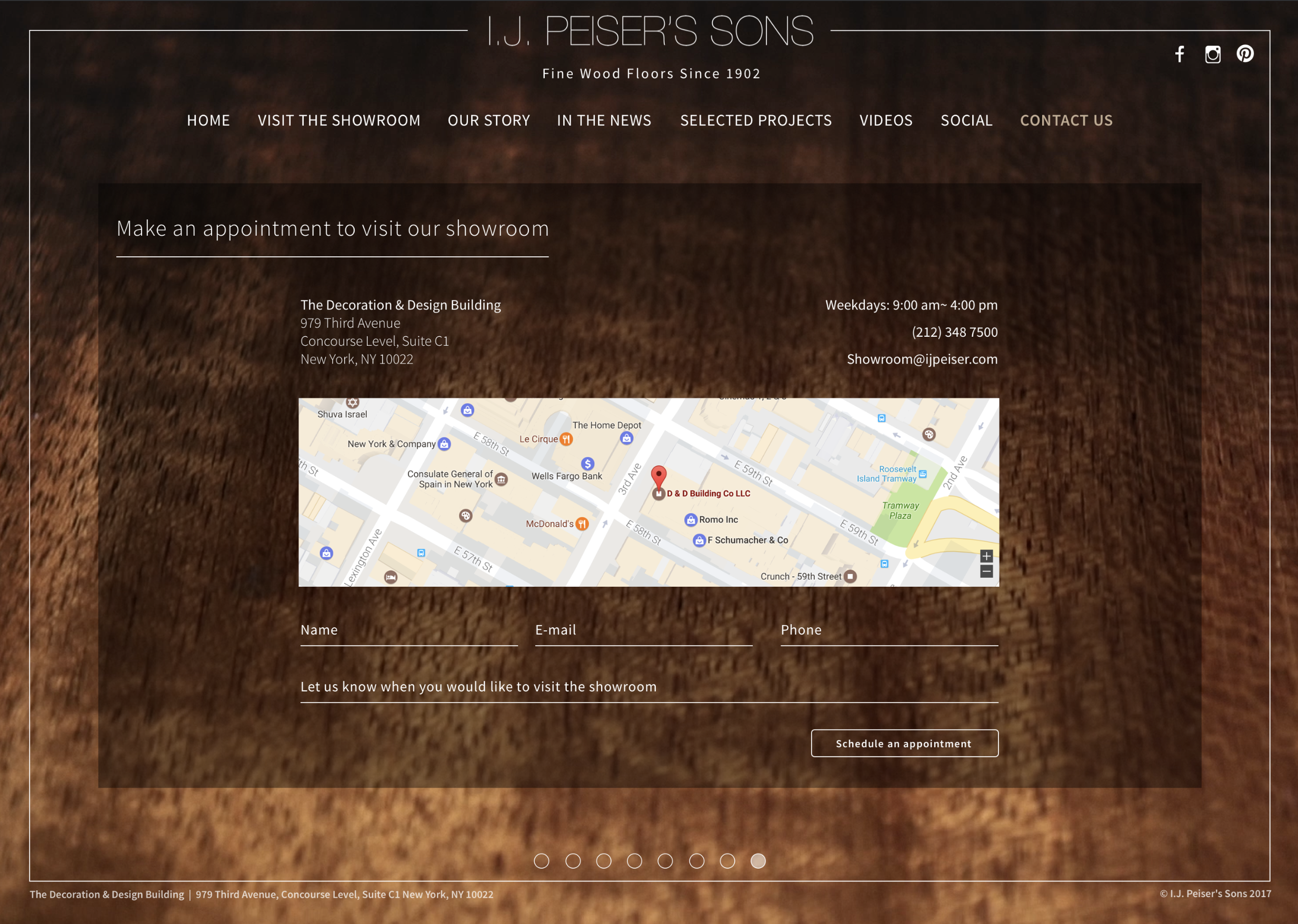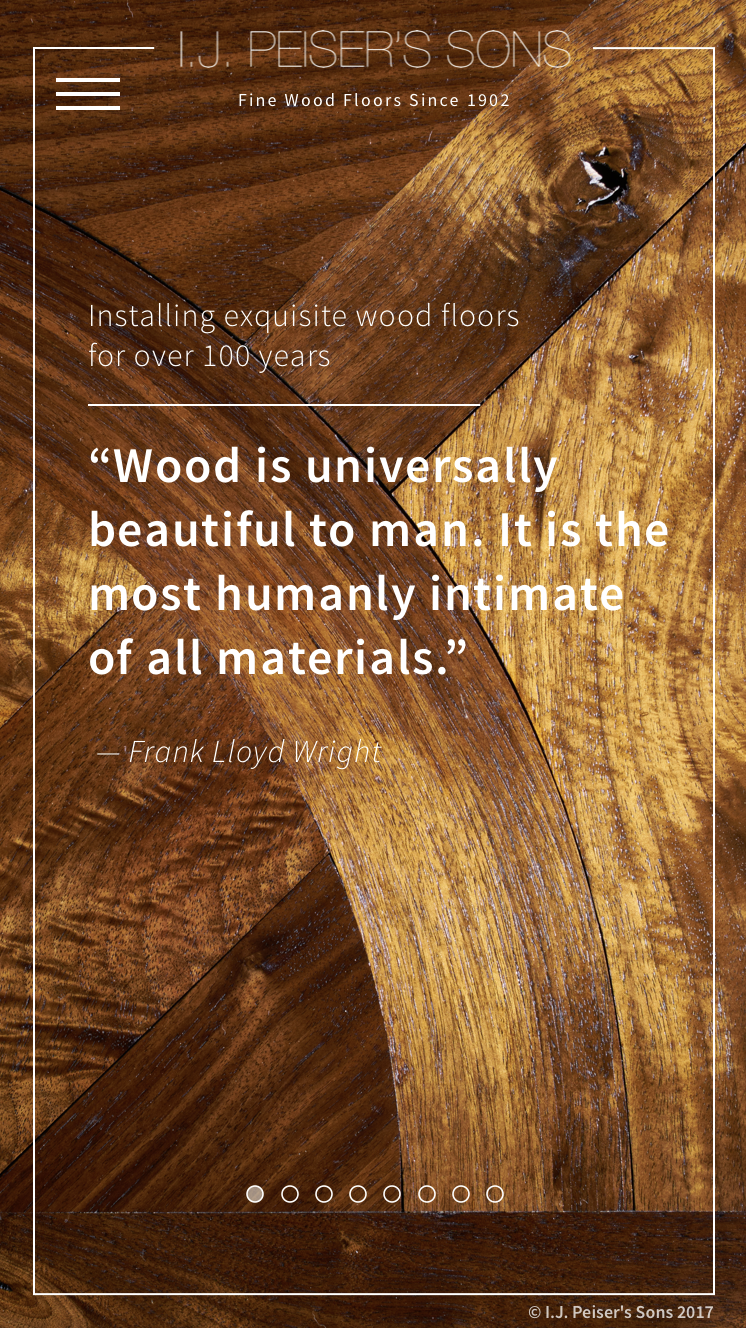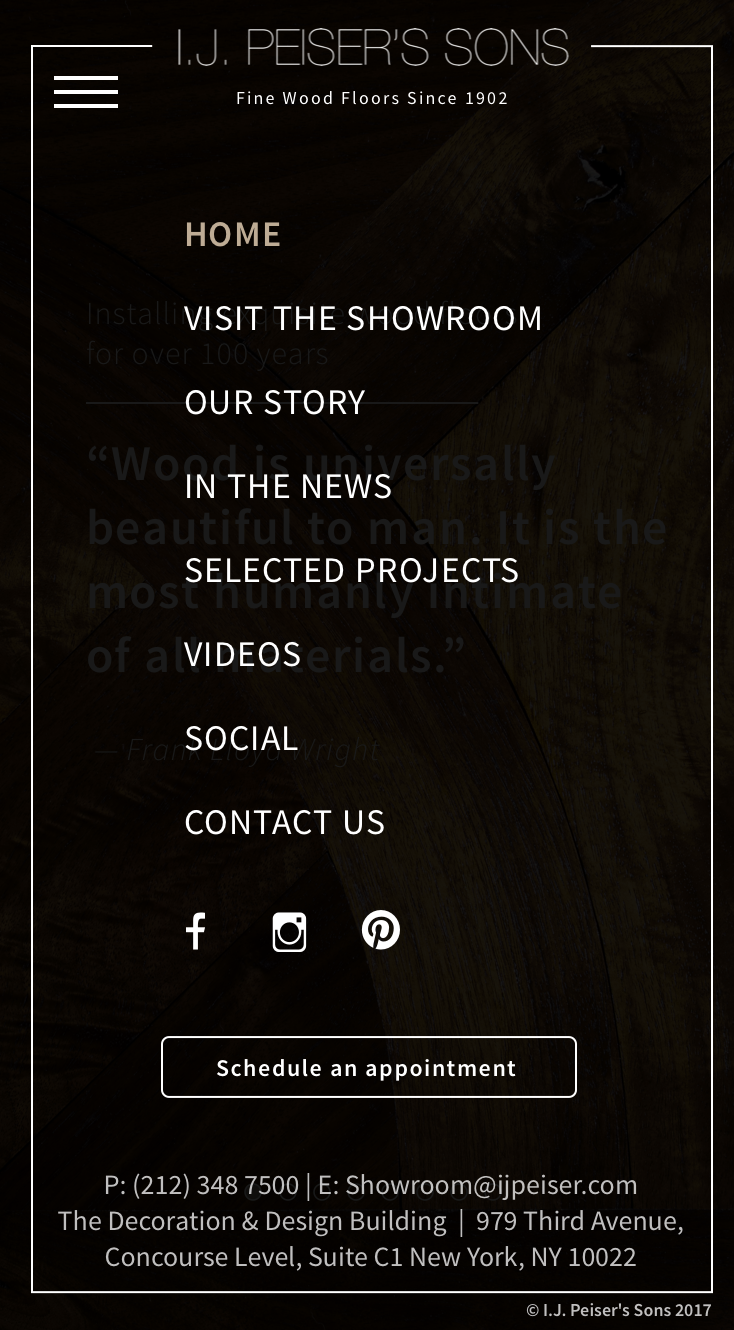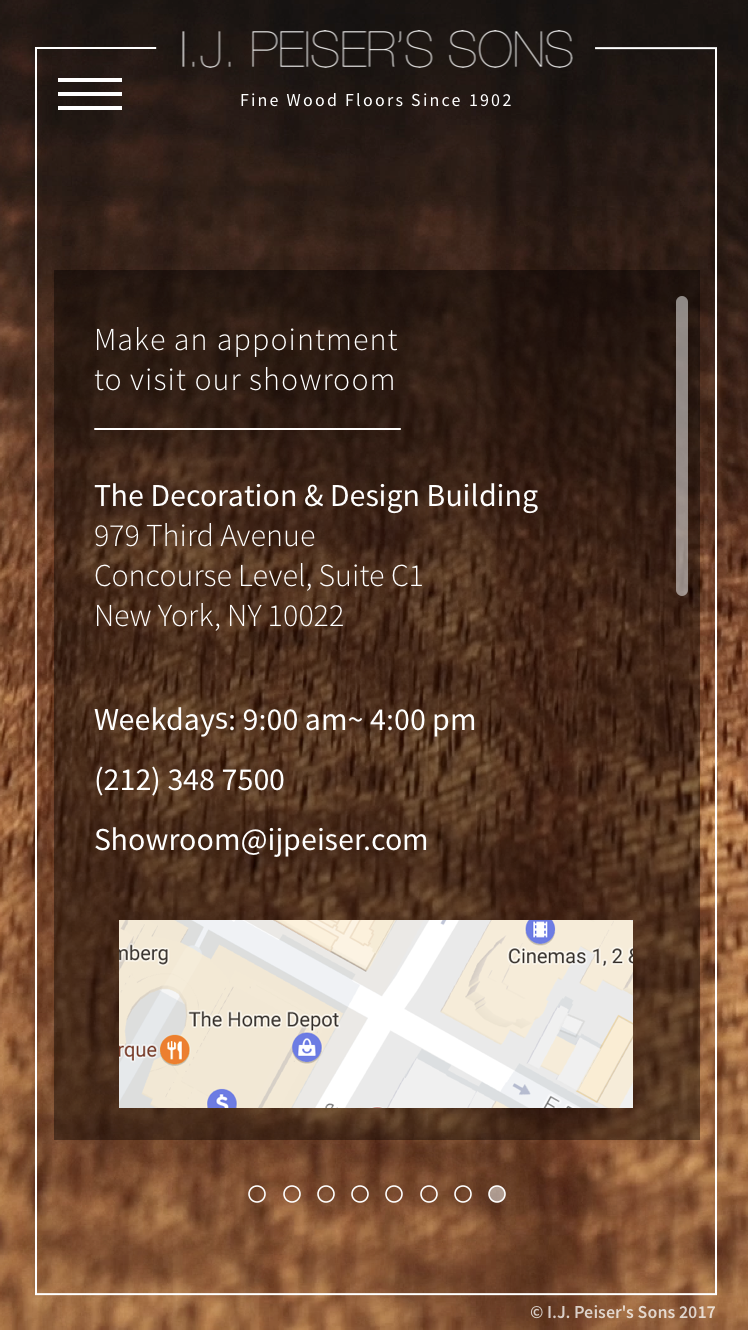 Thanks for looking through!
2021 copyright ⓒ Jong Woo Lee All rights reserved.