Legacy Navigator handle estate cleanouts with compassion and empathy. Organizing, cleaning up and emptying a full house is an overwhelming job, expecially after a loved on dies.
Client: Legacy Navigator
Year: 2017
Design Firm: 360 Design
Disciplines: UX/UI Website Design, Animation, Brochure
Create a brand, a visual language and communications that support the start-up business. Legacy Navigator is in a new vertical, so the challenge is to tell their story and their brand offering in a compelling, simple and straight forward manner.
The website needs to be a live publishing environment, filled with frequently updated articles that give tips and advice to prospective customers. We were also tasked with developing calculators to help people estimate the time and cost of doing the work themselves.
Visual language and system
Application architecture
Application UI design
Website design
Animation development
Brand materials
Collateral material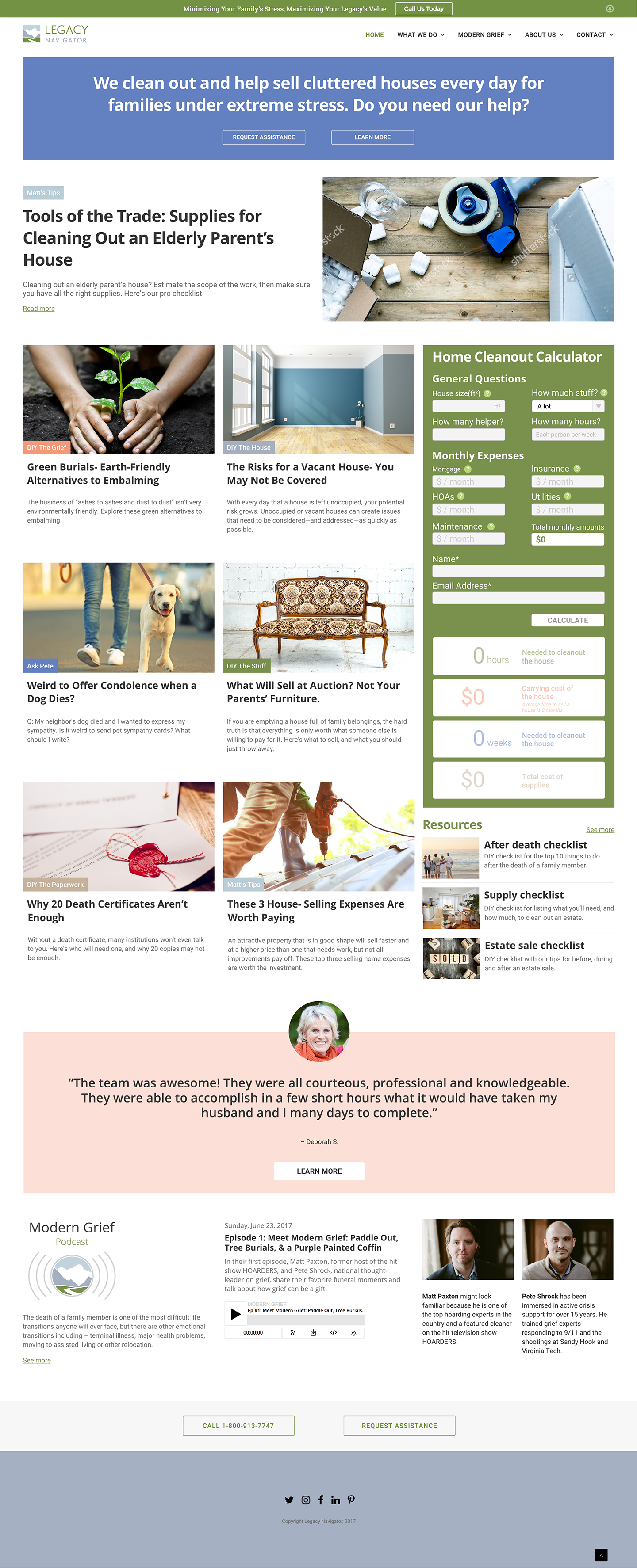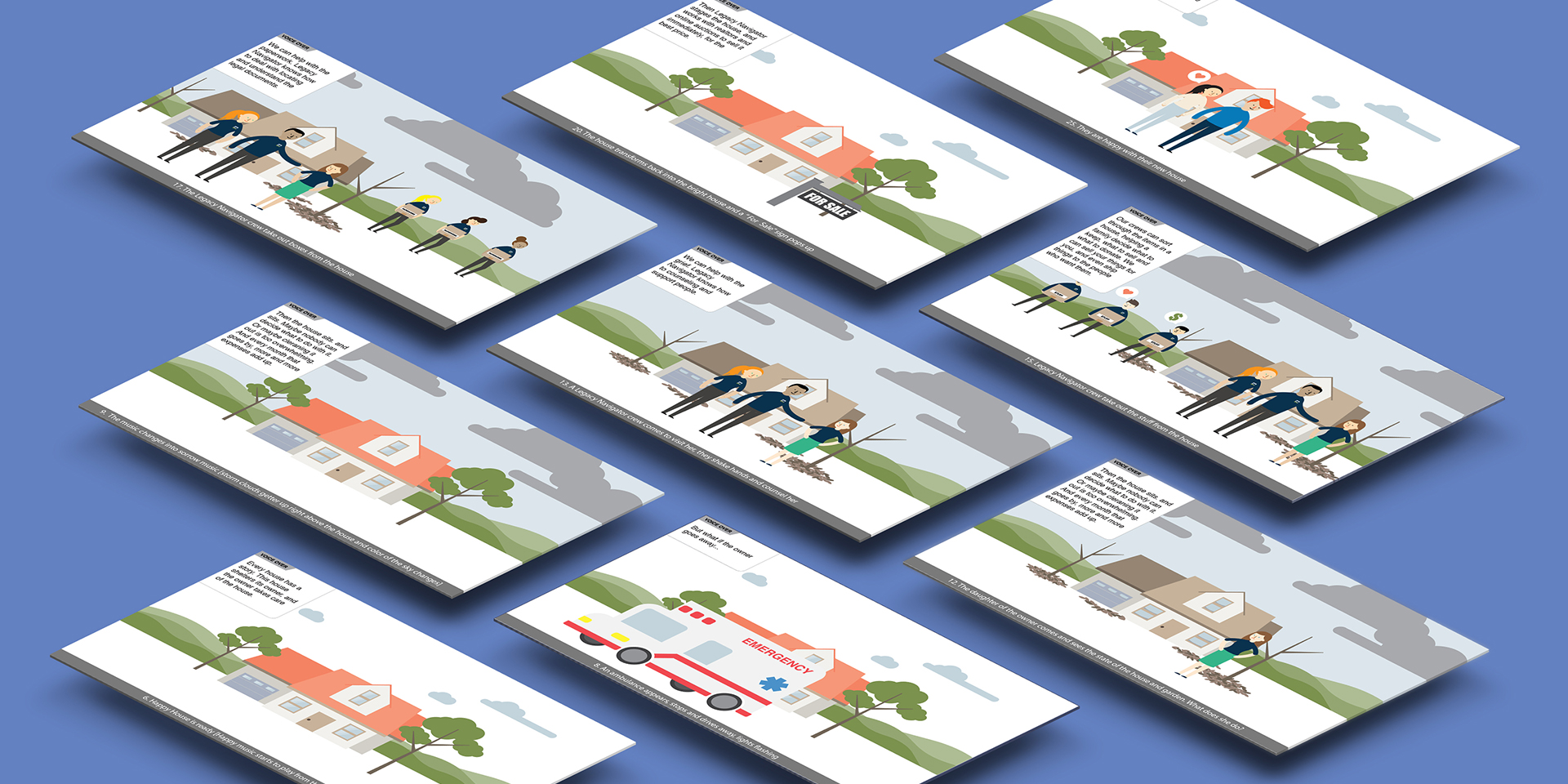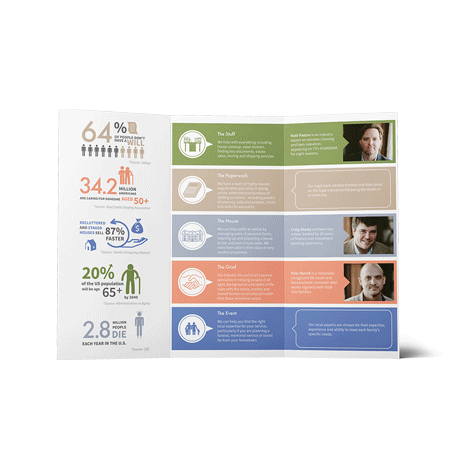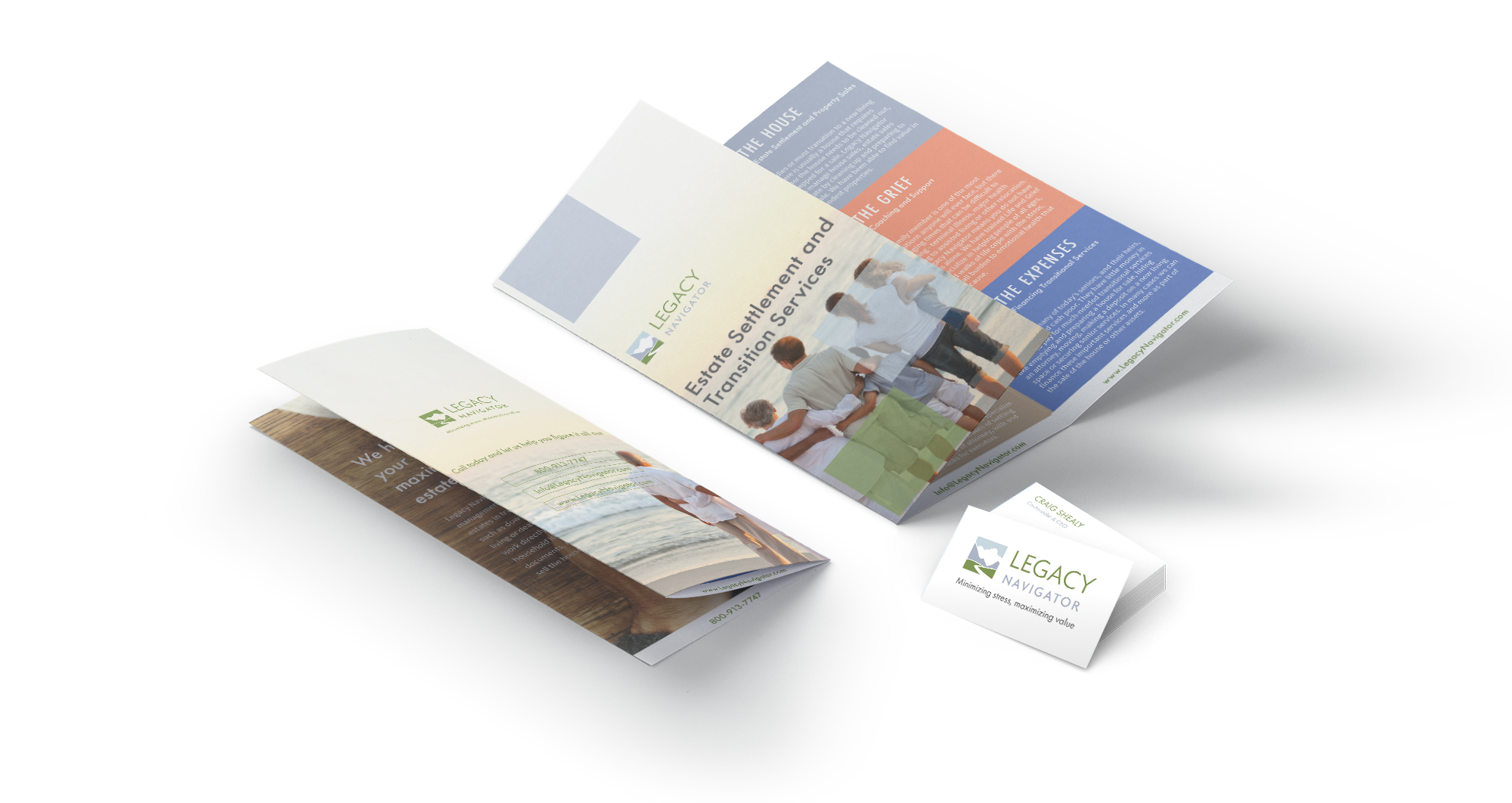 Thanks for looking through!
2021 copyright ⓒ Jong Woo Lee All rights reserved.